Queens, NY Real Estate Attorney Reena Gulati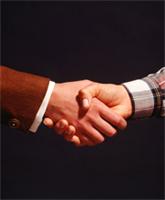 From acres of open farmland to the tiniest studio apartment, Queens, NY real estate law covers the most fundamental aspects of where we live, work, and play. Even the simplest lease should be run past an attorney before it is signed.
We can help with any real estate issue, including:
Commercial real estate
Residential real estate
Landlord & tenant relations
Real estate financing
Real estate settlement
Real estate closing
Buying, selling, leasing, renting property of any kind
Real estate law varies from state to state, and periodically changes. We urge you to be fully prepared for your real estate issues by allowing us to handle anything that comes your way. We're here to help.