Queens, NY Business Succession Attorney Reena Gulati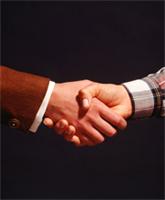 The body of laws governing the conducting of business in Queens, NY, whether in the public or private sector, is large and varies from state to state. These laws protect employers as well as employees – from the local pizza joint to the largest international conglomerate.
No matter the size of your business, it's important to consult with an attorney on a wide variety of issues that affect your business.

Reena is available to help you on the following business matters:
Small business matters
Business contracts
Business Litigation
Contact us today with any business law question – we're here to help.